About the Starter99...
We have tried hard to make sure that everything needed to get your site built, online and findable is included in the low cost £99 annual fee.
We believe the additional options shown are not necessities but rather enhancements which may or may not be important to some clients.
If you feel we have not included a "site vital" item as free, give us a call, we will be happy to discuss with you.
Remember there's...

No third party ads (banners) on your site
No deposit or advance payment
No additional VAT
No pressure for "up sells" (to pay more)
No hidden fees / monthly charges
No ongoing contracts or "tie ins"
No "smoke & mirrors" or techno babble

Low cost and no financial risk - Guaranteed!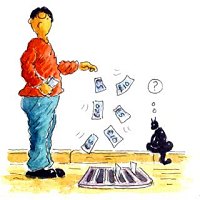 Don't get financially "trapped".
Hefty "tie in" deposits are
quite common elsewhere
but not with us!


Do read what other
providers' customers say
about them first, then check
our reviews before
deciding who to use!
Don't waste your money
on things you may not require,
with us you can customise
your site and your outlay
Don't fall for the "hard sell"
carefuly compare what we
offer on an "eggs for eggs"
basis with others and then
make an informed choice.
Do call us to discuss
anything that's unclear,
free no obligation
advice guaranteed!
AFFORDABLE BUSINESS WEBSITES
Includes EVERYTHING to get your business online
and findable by your customers!
Our unique? pledge means no financial risk and no worries!

"You don't pay us a penny until your site is completed
AND you are fully satisfied with our work!"


CUSTOM BUILT FULLY RESPONSIVE WEBSITE
OPTIONS ALSO AVAILABLE - POA
Example best value four page "Starter 99"
"display & promote" package

Check what we include in the..
fully inclusive cost for first year

Starter99
£99

A professional website fully designed and built for you
(no 3rd party templates used)
Your ideas and guidance taken into account every step of the way to ensure you get a site that meets or exceeds your expectations
Your existing logo / brand ID elements integrated into site design
Really fast build time (hours or days not weeks or months)
UK domain name registered in YOUR NAME
(Includes all domain related set up fees)
12 mth Domain based email forwarding to your existing email account

12 months Fast, reliable, "search engine aware" hosting

"Organic" SEO with submission to key search engines inc. Google, Yahoo and Bing to ensure you are found with relevant searches
Map link showing your business' exact postcode location
Site presentation / functionality checked and tested on key browsers and platforms - IExplorer / Firefox / Ipads etc.
Fully Responsive mobile design option also available - POA
All onsite email links coded / cloaked for spam protection

Access to selected FREE resources, Blog, Forum, Availability Calendar, Hit Counter and lots more (we will link your site to any of these)

Your images professionally re-sized / optimised for web use
Display of up to 5 of your different images on each page

The following will be included at no extra charge for the life of your site but they are only offered for a limited period so contact us today and make sure these extra benefits are included with your site package.

Gallery pages that include slideshow scripting to display your images
A logo designed to use on your site
Graphic links to your existing pages on social networking sites like
Facebook and Twitter etc.
Your existing Youtube / Vimeo videos embedded into your site

Fully inclusive cost for first year

£99
Also included at no extra charge within all display & promote packages:
12 months site management & support with..
Fast "intelligent" site updates (usually same working day)
Any SE re-submissions that may be needed to get / keep you in prime position
Site code backed up on a daily basis
Ongoing marketing advice

Every aspect of your site is fully and professionally managed for you, we do all the work so you can get on with running your business.


"Display and Promote" site upgrades at extra cost:
"Plus" hosting - ideal if you plan to use mainly paid advertising on search engines
Additional images over allowance
Additional search terms for managed SEO
Responsive design option for whole site is available
Paypal buttons to sell straight from your site
Media webspace for your pricelists, newsletters etc. (PDFs / Word Docs)
Upgrade prices vary but start at just £3. Call us now on 0117 9603886 and we will work out the best deal for your business with no obligation guaranteed.

Need more?
If there is something else you need that isn't listed above, don't worry, give us a call now and we will work hard provide a competitive quote. (We may even be able to include it within our standard price!)
If you want to get started? - call Dave now on 0117 9603886

---
site relevant: affordable business websites