Welcome to Districtweb.org.uk,
a community site serving the parishes of Bitton and Siston just to the east of Bristol in the southwest UK.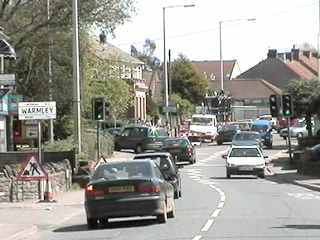 You can view over 50 pages of LOCAL; History, Pictures (old and new), Information and Links to related sites.
We hope you find the site easy to use and a good source of LOCAL information.
---
History and general interest:
On the site you will find image galleries past and present, historical local timelines going back to the Doomsday Book and information on local roadnames.
Pages of local information and history links are also provided plus dedicated pages on local mining, zinc and copper production, the dramway, the flood of 1968 , Willsbridge Mill, Barrs Court, an infamous local highway robber, Warmley FC and Warmley School.
Checkout our LOCAL HISTORY QUIZ page here
Please note that the keepers of this website are not local historians so if you require information not found here, you could leave a request message along with a contact email address in our guestbook. You never know, one of our many visitors may have the information you require and can then contact you directly.
---
FREE links and web pages
for LOCAL business and organisations:
We offer a FREE link on this site to any LOCAL business, group or organisation, to get listed please click here. Don't worry if you don't have a website or page, we will provide one for you FREE of charge.
Note: only businesses and organisations that are based in the areas shown on our entry page will be considered.
---
FREE promotion
for LOCAL events and activities:
If you are organising an event, fete, concert, car boot sale, quiz night or any other sort of entertainment or activity in the LOCAL area, you can get some FREE promotion for it here. Submit your event details
Note: only activities and events that are based in the areas shown
on our entry page are normally considered.
---
Please help us to improve this site:
We are always interested in local information, websites, stories, images old and new, events and attractions. Please use the link at the foot of this page to send us your information. If we publish your submission on the site we will include a credit to you (if you wish).
Thank you for visiting Districtweb today, we hope you enjoy your stay, please let us know what you think of the site.
This is an independent web project online since May 2000.